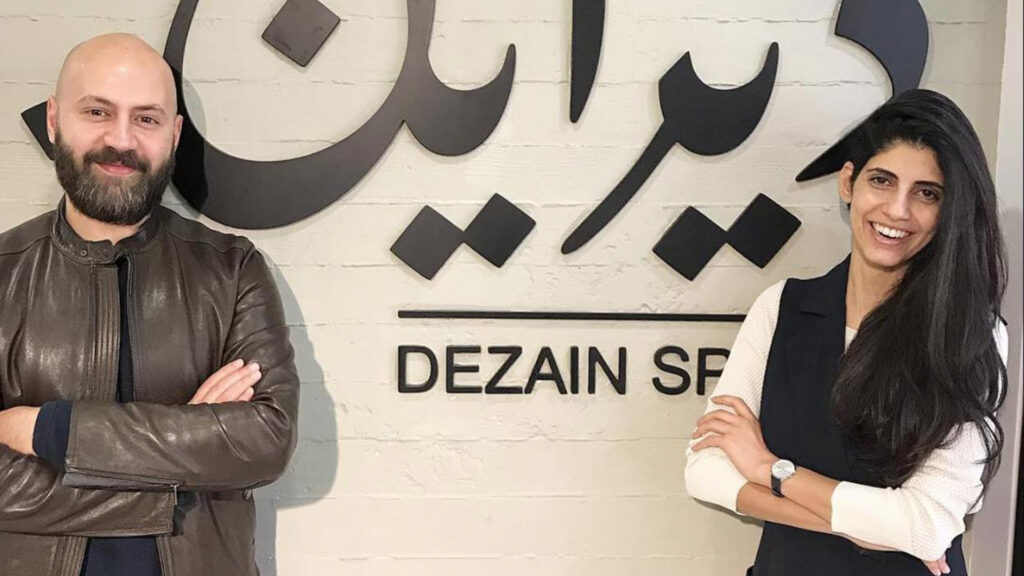 When we started Dezain space, it was just an idea. Rasha Barakat, the founder, had felt that this industry was not as supported as the tech scene is in Jordan. There is a lot of talent in Jordan for sure but how are they being supported?

When I, Sima Najjar, joined to turn her vision into reality alongside Shamekh Al Bluwi, and under the huge support of his excellency Mr. Ahmed Hanandeh, who was the CEO of Zain at the time 2018, we really did not know where to start. It was very clear to us that any support was needed as we were lacking the main infrastructure of any design industry in Jordan. So, after a lot of research, we decided to start Dezain space with Zain, focusing on designers who sell a physical product, whether in fashion, home decor, or even stationary.

We found out that our local talent was driven mainly by passion, the need to create, the need to influence and represent Jordan and our heritage, and to make a mark in this world. We have talent that is so passionate and creative, who are starving for change, for an opportunity to rise and shine, to grow and conquer. However, what we don't have is enough education paths supporting the design fields and a lack of design-related programs and courses. Don't get me wrong, we do have some great institutes that give design-related subjects but we don't have a way to gain a fashion degree – we do not have nearly as many options as the community needs. As a result, some of our local designers skip this part and directly go to the market, with little business knowledge and know how.

From there, we decided to start by focusing on the business side of things. Sure, it might look boring at first, especially for creative designers who would rather think of the collections, details, products, finishing, and color selection for that season, right? But for any designer or business to survive, they need basic business knowledge, from marketing their products, developing their products according to the market's needs, to pricing them in order to generate revenue and sustain their businesses.

We launched our first 5-day boot camp for designers, in December 2017, that focused on their businesses. We also wanted them to connect with each other so we planned for the workshop to be for 25 designers. When we announced applications were open for the bootcamp, we thought it might be difficult to get 25 interested designers, but what shocked us was that we had over 400 applicants! This showed us that we were on the right track, and now, 3 years on and 4 bootcamps later, over 120 designers were supported by Dezain Space. We also mentored the designers throughout the years and created an event every 2 years to help them sell their collections at Souq Dezain.

The future of design in Jordan is on the rise. They are just starting to get the support they deserve and need more of these amazing initiatives. All I can say is keep your eye on the great designers who will soon conquer the world!