How to start and expand your business as a designer in Jordan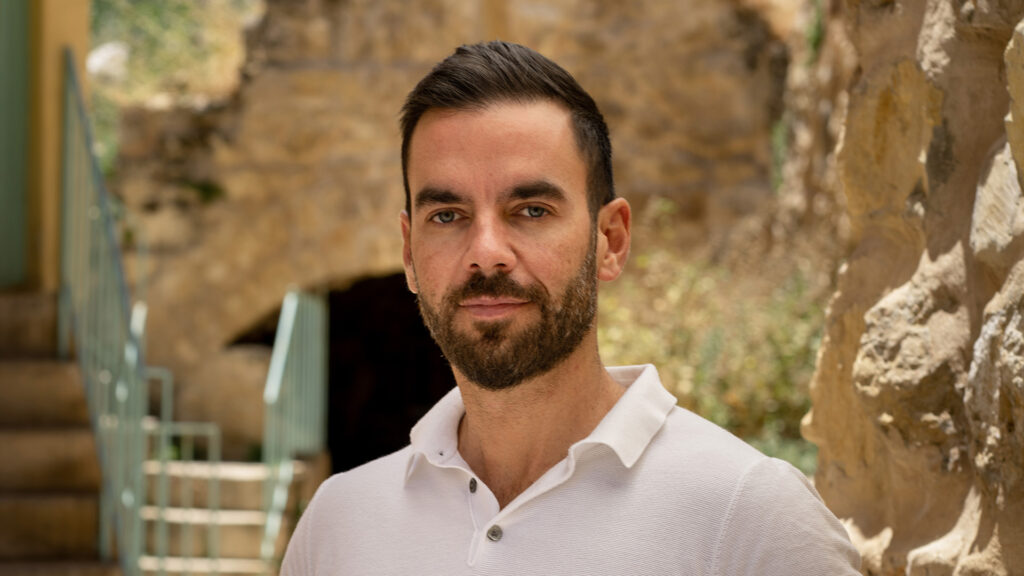 When you make the decision to start your own business as a designer, you may face many challenges. With that said, you have to think about some things beforehand, such as thinking about the operational cost of your business, how to attract clients, how to secure accounting, and legal matters. Once you overcome these challenges, it becomes easier.

When you start building your own business as a designer you have to think about how you will attract clients. The first step is to create a portfolio to showcase your work, even if you have to make some sample designs for brands that you do not work with. You can also accept free projects to add to your portfolio. In the end, when you go to a potential client, they will ask to see a sample of your work and your achievements. You cannot market something that does not exist. One of the best pieces of advice that I can give you is to act as if you are now living what you aspire to achieve in the future. When I started my company, Trademark Advertising Agency, I used to present it as a medium-sized company and that it was well established.

At the beginning, you have to start with the business plan. The business plan is not an easy matter, you have to do research first and look at many business plans and their structure, by searching on Google. Then you have to think about the services that you will provide and how these services should differ from what is available in your market, and how you should find your niche and focus on it. If there is no difference in the services you provide, customers will not find an added service for you, then think about the prices and profits that you aim to reap at the end of the month as a start-up company. You should also think about the vision of your company or business after five years and what is the message to introduce it, and what values ​​to follow.

Next, you'll have to think about how to market yourself as a designer, do you want a name for the brand or do you want to market yourself with your own name? This depends on your ambition and where you see yourself in the future. Do you see a big company with many employees and an independent name? There is no right and wrong here, the answer is short and easy, there is no big difference. However, you have to choose what you are comfortable with, what you are passionate about, and what is different from what is present in your country, and you can always change your decision when you grow with your work.

The second step that you have to pay attention to is your rates, which are determined by your past experiences and your current capabilities too. There is no right and wrong here, it is possible to start at lower prices and raise them with time as you build more experience, and it is possible to have experience before you start so your rates will be high. With a higher level, a higher degree, and a higher amount, you can either be selective when choosing your customers or you can work with a lower level and lower price but with more clients, so it is a metric matter that depends on your preference and your goal. When determining your price, you should look at your competitors and their prices and compare them to the prices you want to offer. After that, you must choose the supporters for you and your business. They are the ones who will talk about you and spread your work to reach the largest number of people, and they may be your employees, colleagues, clients, relatives or friends.

You will now need to think about how you will find clients and here you have to work on your interpersonal and public relation skills. You must attend events, seminars and places where the clients you want to work with may be present, make sure that you are available on the Internet, and have a simple website and presence on social media to make it easier for people to communicate with you. Share your business or create a business. Through this, you will be able to reach specific companies and clients that you aspire to attract to work with you, and you can also register with the freelancer platforms available on the Internet.

Once you start your business, there are many principles to follow that help you be sure-footed and more likely to succeed . The first is punctuality; you should always deliver on time. If you overlook this matter, it will be a black dot that will be related to your name and you will lose your clients. Secondly, positive communication is important, because we as designers deal with our work sensitively, and we do not like our work to be rejected or exposed to criticism, but we have to overcome this matter because we work with clients/customers. The way they think differs from the way we do.

To be professional at work, ask for a down payment and send professional invoices as well. Do not write what you want in the text of the e-mail, but attach a file. Do not deal with spoken words or through WhatsApp or any of similar applications. Always maintain professional and written methods, so you can return to it and it is all legally binding. You also have to set payment terms that suit you, such as when you will receive payments, and how to divide them. The method of payment must be agreed upon as well, whether it's a check, cash, or a bank deposit, just make sure that the method of payment is easy for the customer and not difficult or complicated.

After each project, ask for a letter of recommendation. This is so you can use it to attract future clients. When your relationship with a client becomes strong, ask them to recommend you for future business and help you get other business deals.

One of the most important tips is to ask for all the information you need for the design because most of the time, the customer has a prior idea of ​​what they want, but may not be able to express it. It is your job to try to get all the information about how they think and the style they prefer. You can also show some examples from the Internet to bring them closer and understand their desire better. You have to know their way of communication, the colors they prefer, and what brands they love and want to be like. The customer is offered more than one option for work to choose from, and always leave the door of communication open with the customer for any questions that you may have during work. Take the initiative without waiting for them to tell you what you need to do and make them feel that you are an interested business partner and not just a profit-seeking designer.

In the end, there is always success and failure, but you have to know the difference between failure and not achieving success the first time. You shouldn't give up, because every experience is an opportunity for learning and improvement in the future. Do not allow frustration to creep in and do not allow anyone to affect you with negativity. Always follow your heart because what you are doing is your passion and in the end, remember that it's your own success.