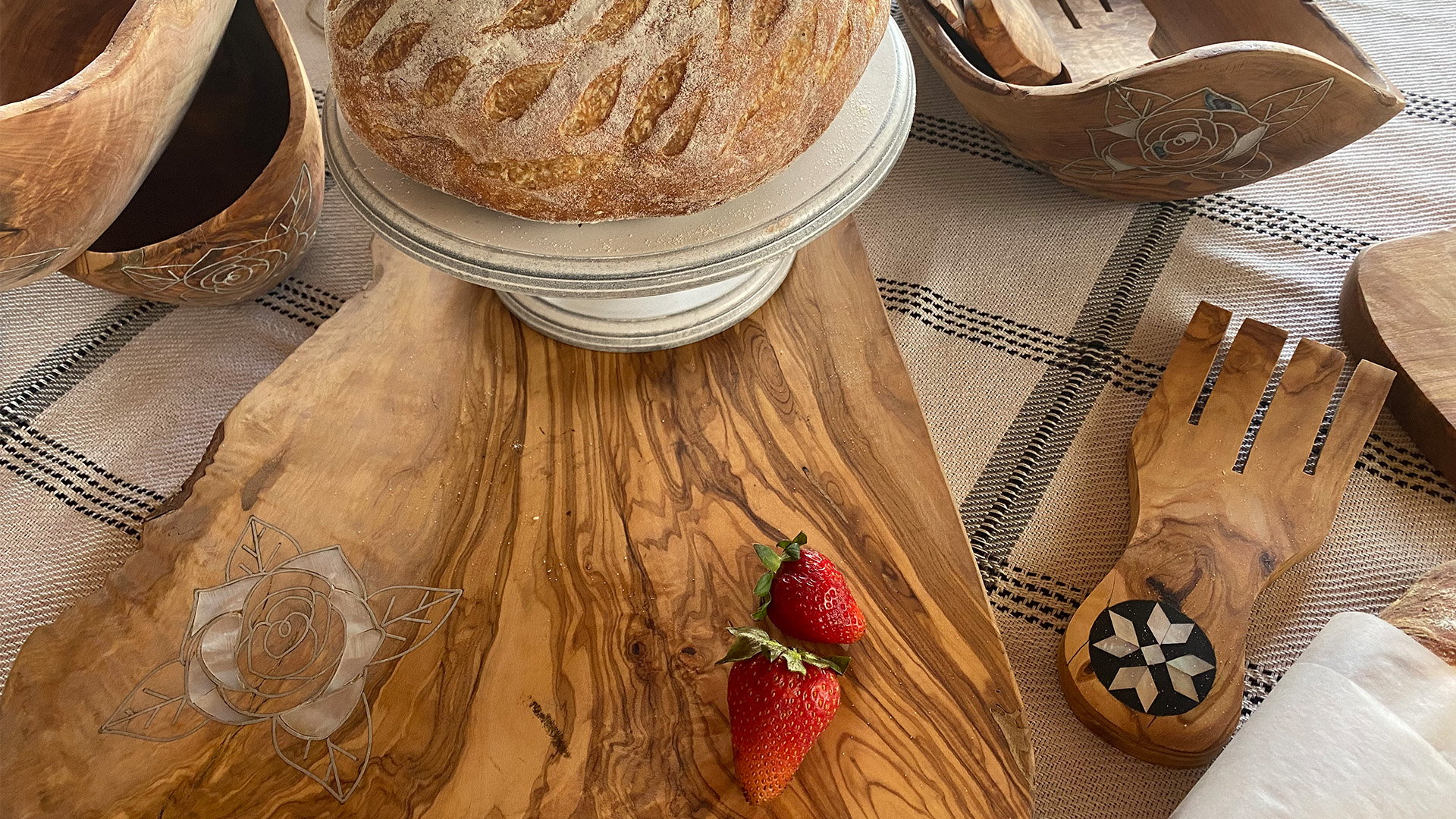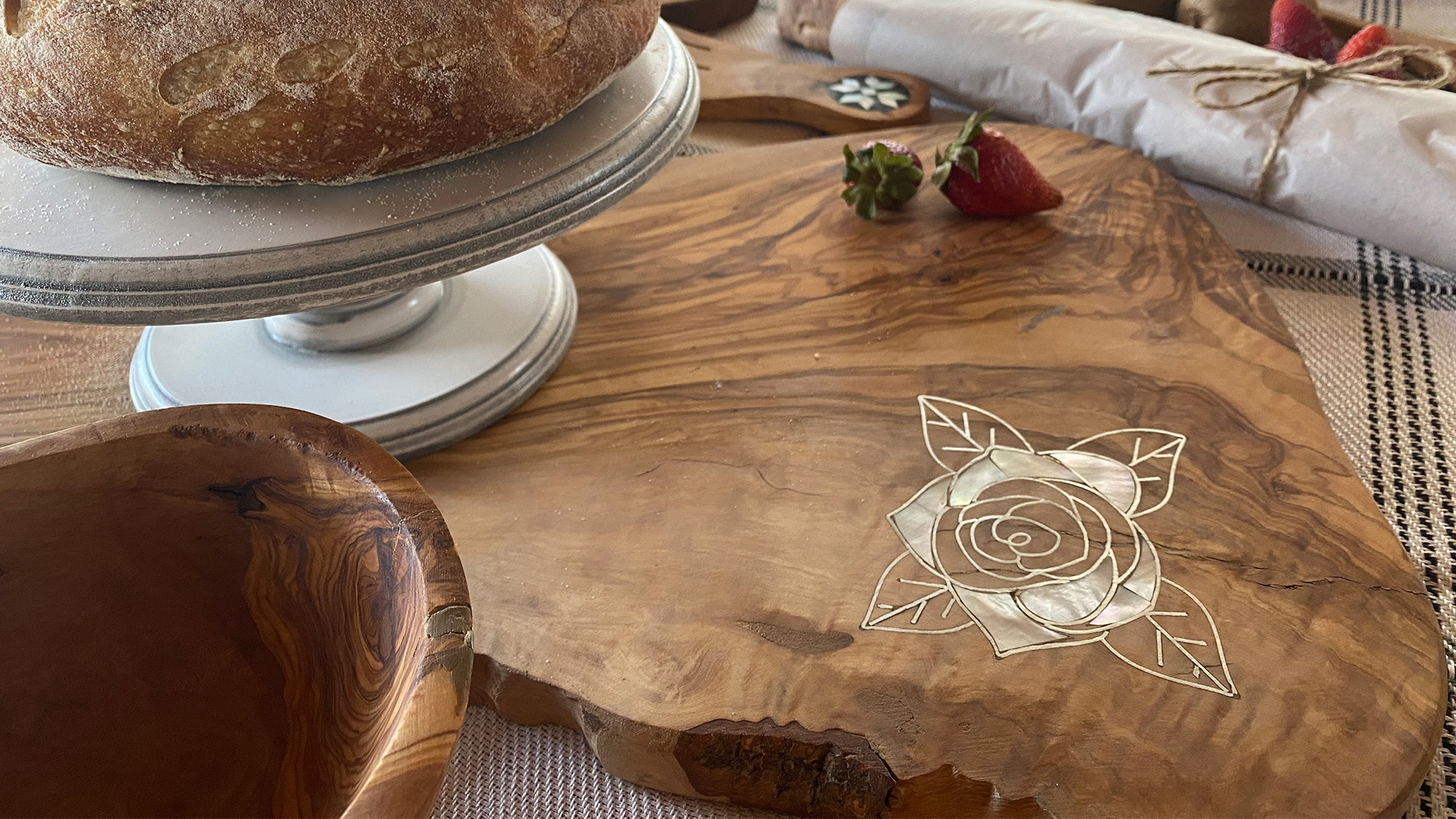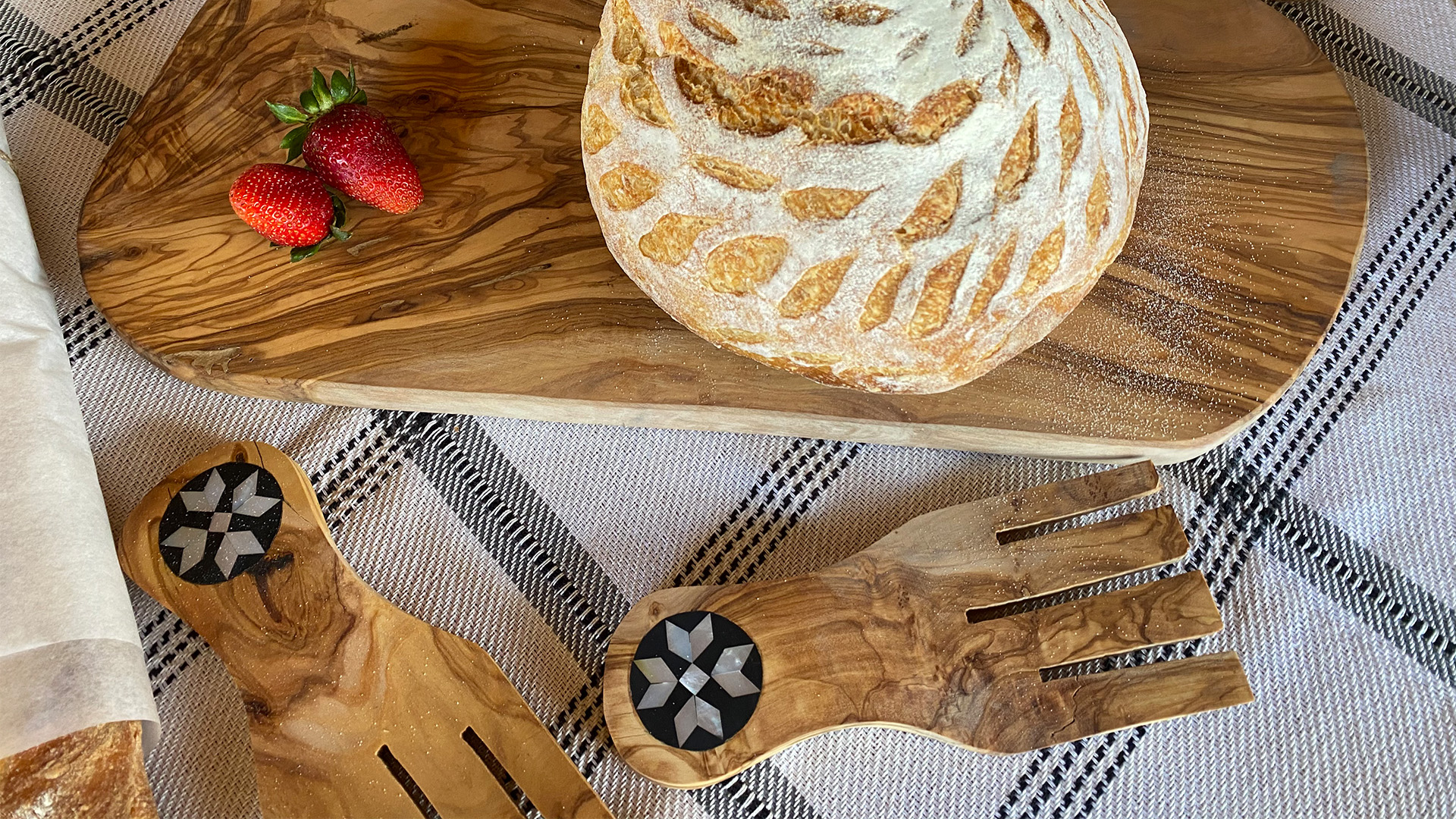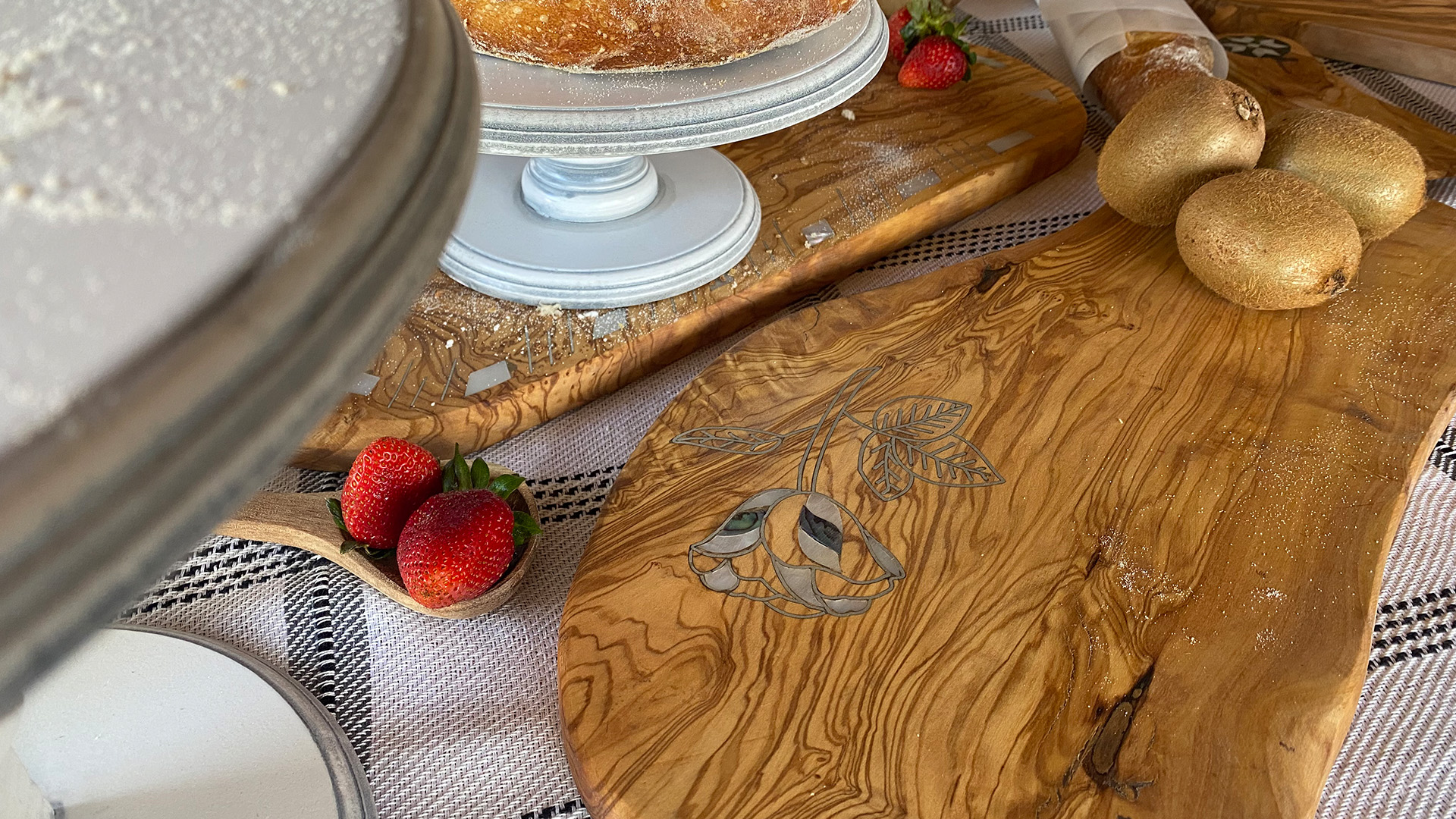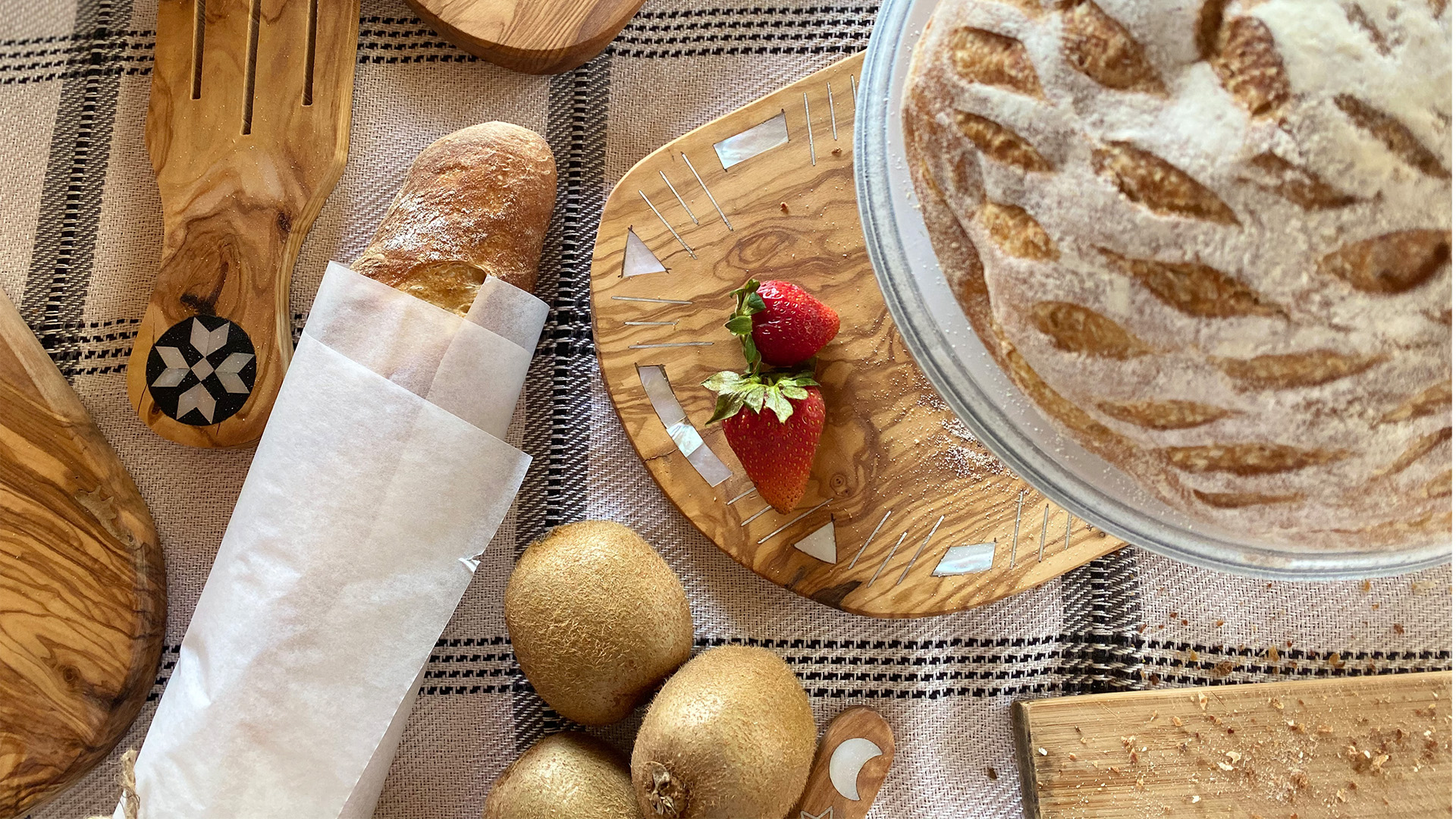 Hunaya (noun.) to bring tales of faraway back home.
Hunaya is dedicated to reclaiming unwanted and abandoned materials, giving them a new purpose and a new home.

Hunaya kicked off with its first collection this May; titled Olive is the New Black. This collection pays homage to the graces of the olive tree, and the communal dining experiences of the Middle East.

Nour Nsheiwat, founder and designer of Hunaya, launched her brand after a decade of experience in interiors, architecture, film-making, and product design. N Products, Nsheiwat's previous brand, focused on experimenting with larger, less focused furniture production, but down-sizing their work and focusing on a single aspect of furniture has enabled Hunaya to deconstruct the functions of the dining table, the display of food, and ultimately, how we eat. This has led Hunaya to pursue a portfolio of f&b design, using upcycled furniture and local, vernacular sources, starting with Amman and moving as far as Berlin.

Hunaya was born out of Nour's passion for narratives, story-telling, and design. Her partner, both in life and in business is Nabil Haddad, who has proven to be her biggest collaborator, complimenting Nour's idealistic and dreamy views, with his stoic logic and talent for logistics.

When he is not supporting Nour at Hunaya, he is managing his restaurant, Shawarma Zarb, a hidden gem dedicated to telling the stories of age-old nomadic cooking techniques- naturally, his restaurant was designed and furnished by the team at Hunaya.

The brand's ethos is to always tell a story. After all, stories do live forever.