Etihad Bank and Petra Orfali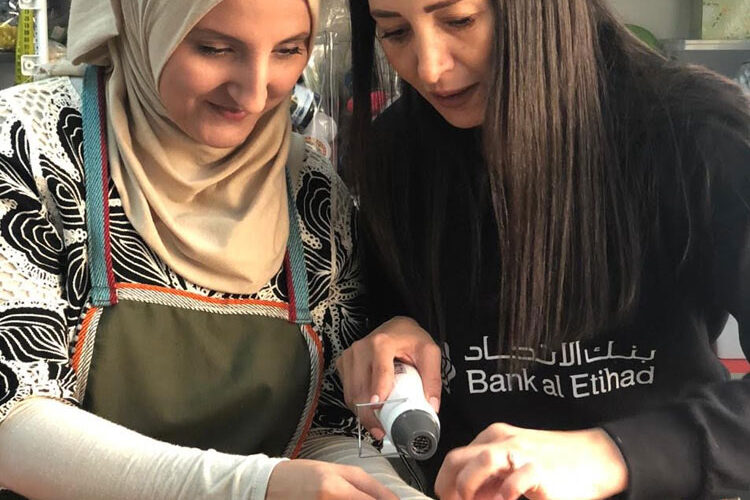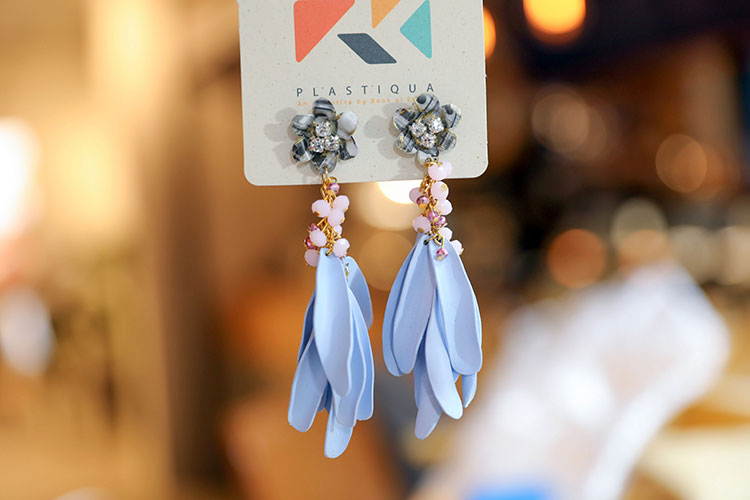 Plastiqua is a green initiative by Bank al Etihad in collaboration with local fashion designer Petra Orfali. They explored innovative methods that directly impact the reduction of waste today. Starting with upcycling used bank cards and handcrafting them into accessories and art pieces in an effort to address the negative effects of the plastic they produce.

With over a decade of experience in the local market, Petra was the bank's ideal partner in understanding not only the consumer market but also the skills that could be utilized in the local communities, culminating in Plastiqua. A line of beautiful and desirable accessories, made of up-cycled credit cards, that provide skills and a source of income to women in the underprivileged area of Jabal Al Natheef.

Plastiqua items are produced through a community effort that impacts the lives of a group of women from Jabal al Natheef. Petra works closely with them to break down the cards and guides them on the creative application of handcrafting the cards into upcycled pieces. The proceeds that come from the sales of Plastiqua items will act as a source of income for these women to empower them economically.

Petra's success in this endeavor has paved the way for a fruitful relationship with the bank and subsequently a future full of potential and creativity for the Plastiqua line. It also created an empowering lifeline for the underprivileged women of the project.